Regretably, things have been pretty quiet on the blog this week. That's because…
1. On Monday I had half of my wisdom teeth pulled. Is it just me or is this always such an incredibly unpleasant sight: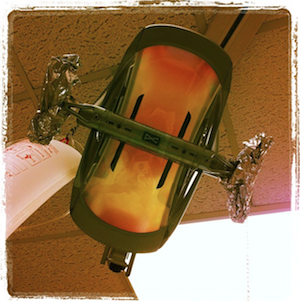 Haven't had to use prescription pain meds since Monday, but my mouth is still pretty sore…and a little swollen. Let's just say I'm in no hurry to do THAT ever again.
AND
2. My baby sister is visiting! And we've been taking full advantage of the fact that I only live about 30 minutes from the Emerald Coast. Here we are on the dock of the bay…wastin' time: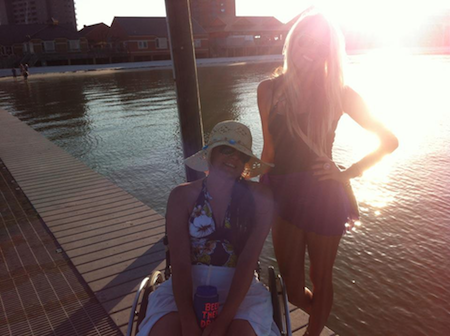 Living in Pensacola does not suck, in case you were wondering.
Hopefully I'll be back up to speed next week. You know, things have been relatively quiet on this blog for several months now and I'd really like to change that. There is so much that I want to write about, I just don't know where to begin! (I'm also pretty sure I have some serious ADD — I'm not even joking about that.)
Once again, thanks to everyone who has been sticking with me on this reckless little experiment in blogging. It's been quite an adventure and has opened up some wonderful opportunities.
On that note, now my sister and I are off to Orlando for a trip to Islands of Adventure and Harry Potter World tomorrow! See you (hopefully more often) next week!