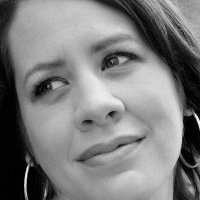 In honor of Support a Catholic Speaker Month, I interviewed one of my favorite Catholic bloggers, who also does quite a bit of speaking, Rebecca Taylor. You might know her from the blog Mary Meets Dolly. She also contributes to Creative Minority Report and Life News and we run several of her articles over at Catholic Lane.
She's not on the official SCSM list, but she should be! She's writing and talking about serious threats to the dignity of the human person that most average Catholics, most people in general, have no idea are going on in science labs all over our country and the world.
This was my very first attempt at conducting a video interview – or any interview for that matter. We had quite a few technical difficulties along the way — and even now there is some patchiness in the sound at some points — but we got it done! I tried to keep it relatively short for you all. You can find more from Rebecca on these issues on her website.
Human cloning, designer babies, transhumanism. Most people consider these things the stuff of science fiction. But science fiction is not so fictional, anymore. And the worst part is that here in the United States there are absolutely no restrictions on any of this kind of human experimentation – which includes human and human/animal hybrid cloning as well as creating three-parent children, among other things.
As I have said on this blog many times, we have very clearly entered an "anything goes" era, in which there are no permanent boundaries, especially in the name of science and medicine. Pro-life 3.0 is upon us, whether we like it or not and it's progressing fast — and largely under the radar. I understand that it's hard to keep up with all the attacks on the dignity of the human person these days, but we can't let these issues slip through the cracks.