Dear readers, please accept these photos of the cutest little baby Gator you've ever seen in your life, as a consolation for failing to publish any of the three or four posts I started this week (and to celebrate the start of college football!). I will try to do better next week!
This was me and my nephew Cruz just a few months ago watching the Gators lose to Connecticut in the Final Four.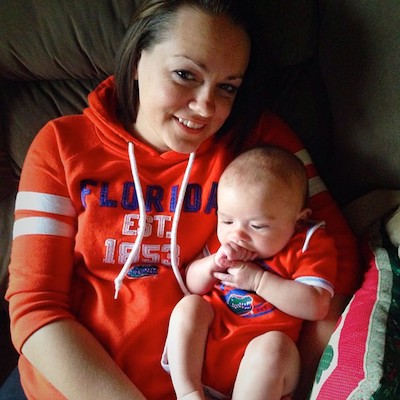 He's a little bigger now, but just as adorable.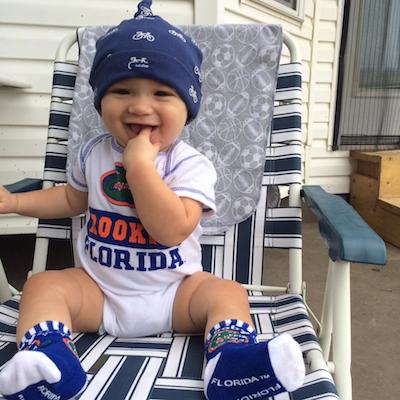 Cute baby Gator throwback: guess who??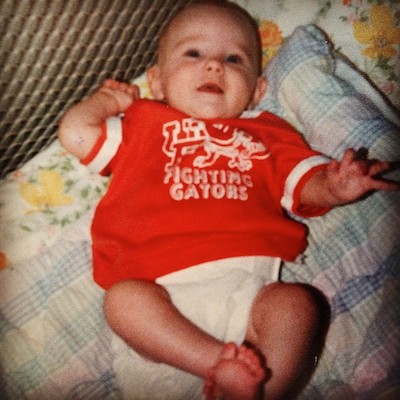 Go Gators! –,==,< Previously: ">Cute Baby Gator Blogging (with my two sisters — Cruz' momma in the headband).