Check out my article at CatholicLane.com this week: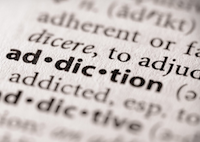 Abortion, embryonic stem cell research, euthanasia, divorce, sexual immorality — the culture of death has many faces. The recent untimely death of the young English singer-songwriter Amy Winehouse is a reminder of one of those faces that doesn't really get discussed a lot in the pro-life movement: drug and alcohol addiction. Not only does addiction slowly kill the addict (physically, spiritually and emotionally), but sexual impurity is often associated with drug and alcohol abuse, which leads to many unplanned pregnancies and abortions. A friend of mine sees this everyday at the pregnancy resource center she works at.

On a pilgrimage in 1998 I visited a community that helps bring life to suffering addicts. I had almost completely forgotten about it over the years, but recently, through a new and very dear friend, I was reintroduced to the Comunità Cenacolo (Italian for Cenacle Community).
Related: TOB Tuesday: Healing the Person