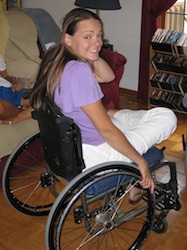 Well, folks, this week marks ten years since the accident that permanently damaged my spinal cord and left me paralyzed from the chest down. I didn't have time to write yesterday, the day of the actual anniversary, but on my mind was something a friend of mine said to me recently.
We've only really known each other for a few years now, but not too long ago she asked if it was weird that she didn't consider me as "being in a wheelchair." Now, it seems a bit ridiculous at first since I am, quite obviously "in a wheelchair" and have been the entire time I've known her, but I think I know what she meant by it.
There is a big difference in the idea we all have in our minds of what life "in a wheelchair" must be like and actually seeing that life lived in person – or living it ourselves.
I've mentioned here before that one of the most common reactions I get from people after talking to them for a while about my disability is "wow…well you seem pretty positive despite that."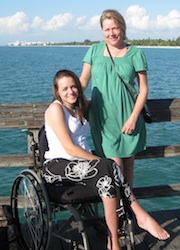 It's as if people think that those of us "in wheelchairs" just sit around feeling sorry for ourselves and think about how much better, more complete, our lives would be if only we could walk again. But, honestly, what good would that do us?
We get so caught up in the things that a disability takes away that we lose sight of what is still possible. If you would have told me before my injury that I'd still be enjoying life as a paraplegic and doing many of the same things I could do when I could walk I would never have believed you.
But soon after my injury it became apparent to me that life "in a wheelchair" is still just that…life, no better, no worse.
Sure it has some challenges and limitations, but it is just as capable of being lived and enjoyed as life with an "able body" is. We may not be able to feel or voluntarily control some or all of our extremities, but we're still human beings, we're still alive and our lives still have meaning and infinite value.