"The only disability in life is a bad attitude" -Scott Hamilton.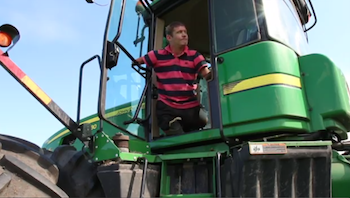 This video about Chris Koch, a farmer at Apricot Lane Farms in Moorpark, CA, proves what I've said here many times: we're only really limited by our own lack of imagination, determination and ingenuity.
Life with a disability is not as awful as you think. The first step, Chris reminds us, is accepting who you are:
"Some people are ashamed of their freckles. Some people are ashamed of that spare tire around their waist. They have big ears or a big nose. I think if you're worried about how you look, you're cheating yourself out of opportunities."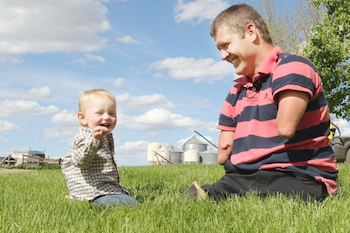 More from Chris at the Calgary Herald.
See also:
No Arms, No Legs, No Problems: Congratulations, Nick Vujicic!!
Cute Baby Vujicic Blogging
The Butterfly Circus on DVD!