My baby sister is having a baby! It seems like only yesterday…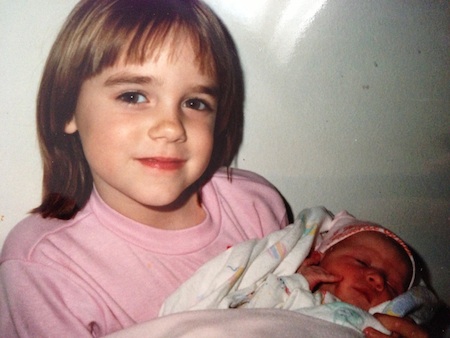 Throwback Thursday: me and my baby-baby sister 24 years ago.
But, she really is pregnant — 15 weeks or so. Unaware of the sex, we've all just been referring to the little one as "Peanut"…until now. Usually the sex is not determinable until closer to week 20, but at her checkup yesterday the doctor decided to go ahead and do an ultrasound and, according to my sister, he was "showing off his junk" so they couldn't help but see that little Peanut was a boy.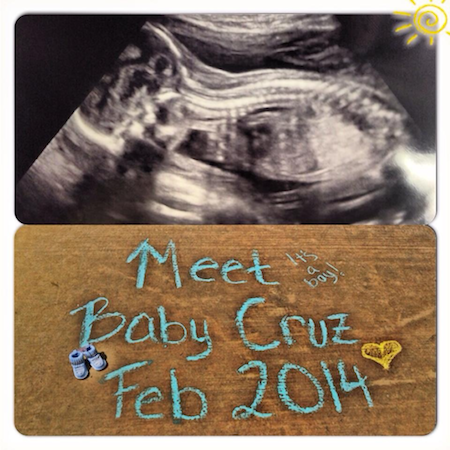 He still looks like a peanut to me — and that will probably end up being the kid's nickname for the rest of his life.
Here he is trying to give the Vulcan salute.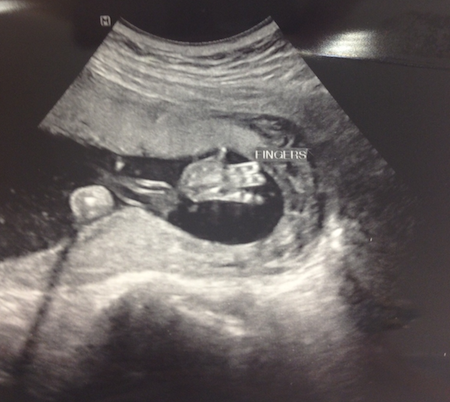 Bless his little heartbeat:

Baby Cruz' Heartbeat from Chelsea Zimmerman on Vimeo.
The proud parents: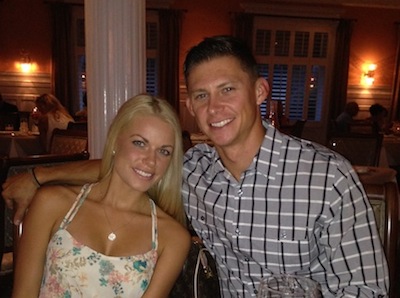 And now, if you all would be so kind as to say a prayer for my sister and for pregnant women, unborn babies and fathers everywhere. I've been saying this pro-life prayer to St. Gerard.