Jennifer Lahl is one of my favorite people in the world. With the Center for Bioethics and Culture, she is doing incredible, important work exposing the dark reality behind the fuzzy, fell-good picture that the media and popular entertainment typically paint of third party reproduction.
This summer she was interviewed by a film crew from Germany for a documentary on reproductive technologies. The documentary has just aired on German TV, and her segment, titled "This is Huxley's Brave New World," is available online. Click the image below.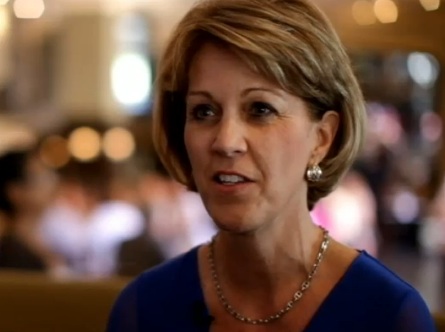 I've said it before. I'll say it again. This issue should get just as much attention from the pro-life movement as abortion, if not more so. As a commenter on my previous post noted, lots of Christians don't even question its morality. Meanwhile, the fertility industry is getting increasingly out of control and thousands upon thousands of innocent human beings are paying the ultimate price.
Speaking of Lahl and the CBC, I just learned that Eggsploitation, their award-winning documentary about the booming business of human eggs told through the tragic and revealing stories of real women who became involved and whose lives have been changed forever, has been made into an e-Book. It combines the transcript of the film with several other related resources. It's available through Amazon for just $3.99!