I've found this lovely little "nativity scene" about a week ago during a Google image search and I've been contemplating it ever since. At first glance, this is just a picture of Our Lady looking lovingly at her newborn son as any mother would. But then consider the fact that Mary is not just any mother. She is the Mother…of God.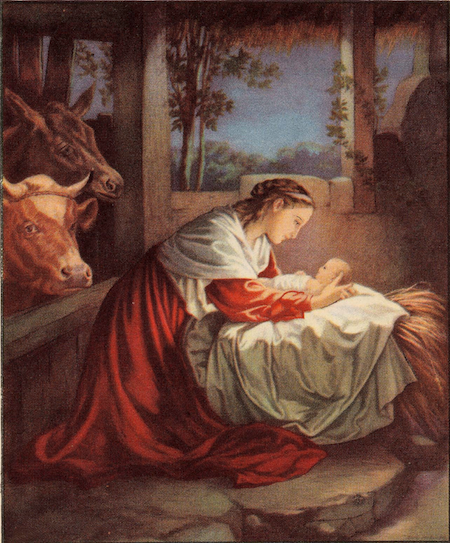 I don't know why, but this image, more than any other nativity scene, makes me think of one of the greatest devotions we have as Catholics: the ability to be alone with our Lord and adore Him in the Most Blessed Sacrament and it strikes me that when I go in for my holy hours every week, I am in the real presence – body, blood, soul and divinity – of the very same little child that Mary adored in her loving arms in Bethlehem so long ago.
That is all…Happy Eighth Day of Christmas, everyone!