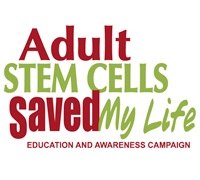 Here's some news I haven't brought up in a while:
Four year old Dalton Rogers, born with Cerebral Palsy, is standing without assistance and taking more steps on his own since being treated with his own stem cells.
Fifty five-year-old Bhadwan Dass, a diabetic, was close to losing his leg until he was treated with stem cells from his own bone marrow.
Dr. David Prentice has info on various trials using ASCs for breast reconstruction and end-stage liver disease.
Finally, this month the City of Hope cancer center in Los Angeles, CA performed its 10,000th bone marrow transplant, the first in the world to reach such a milestone. This record-setting procedure was on a patient with advanced leukemia who received stem cells from an unrelated volunteer donor who was a compatible match.
City of Hope performed its first successful bone marrow transplant in 1976 on a young college student from Indiana who was diagnosed with acute myeloid leukemia. His physician told him he should prepare himself for inevitable death. But his cousin, a physician in Los Angeles, knew that City of Hope was launching a bone marrow transplant program. The young student went to City of Hope to undergo a bone marrow transplant, and he has remained in remission for 35 years.
Now the City of Hope performs nearly 500 bone marrow transplant procedures each year. Awesome!
Just a reminder that ASCs continue to provide ethical and successful results for patients.