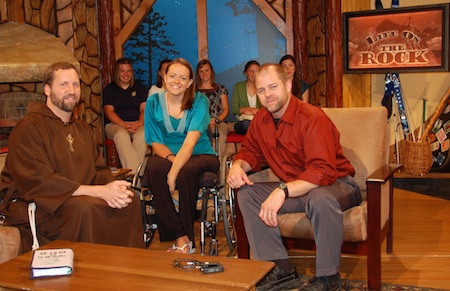 This has been an amazing experience. If you would have told me 11 years ago that one day I would be on TV sharing my faith with the entire world, I would have told you that you were completely insane!! God works in amazing, mysterious ways. I am blessed indeed. Thank you for all your prayers. Thanks to everyone at EWTN – Fr. Mark, Doug, Jill and everyone who made this possible. And, of course, thanks be to God for for his many blessings. AMDG!
Jesus, Mary, Joseph – I love you; save souls!
——–
Cute baby bonus. I got to visit with my aunt, uncle and 16 month old cousin Gabriel last night: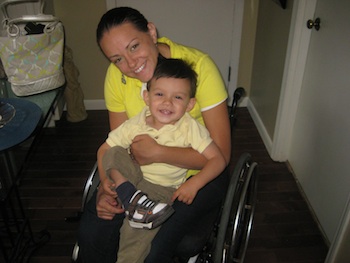 Also, I met a lot of beautiful people tonight. After the show I went out to grab a bite to eat with Fr. Mark, Doug, Deacon Paul Houlis (NJ), Jeffrey Pinyan who wrote Praying the Mass, and Justin Fatica from Hard as Nails ministries: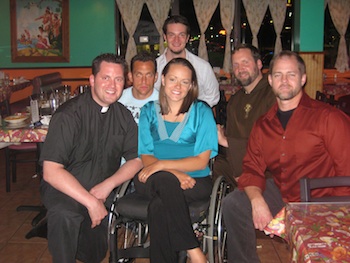 Such wonderful Catholic men. Keep Deacon Houlis in your prayers as he prepares for the holy priesthood!