This Father's Day my dad is in Iowa covering the Iowa Corn Indy 250 race for the Iowa Corn Growers. He's actually been there since last Thursday when they had an E-85 pump promotion at the Kum & Go in Des Moines. That's where he snapped this pic of driver Marco Andretti with a tiny fan: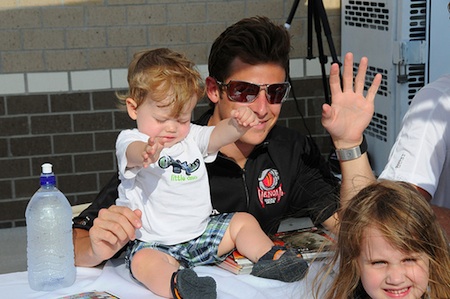 Bonus pic: after several years of covering Indy for Ethanol dad was finally going to be able to ride around the track in an Indy car on Friday…until the ride was canceled due to rain. He looks pretty good in an Indy car, no?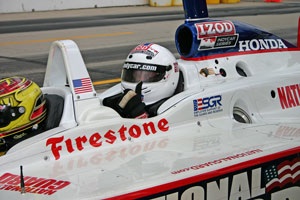 My dad is a master blogger/tweeter (even making a business out of it with my mother) and the one who encouraged me to start blogging and tweeting in the first place. Happy Father's Day, dad, and thank you for all the help and support you have given me in my own adventures in blogging!