Meet nephew #2, aka Sweet Baby Case!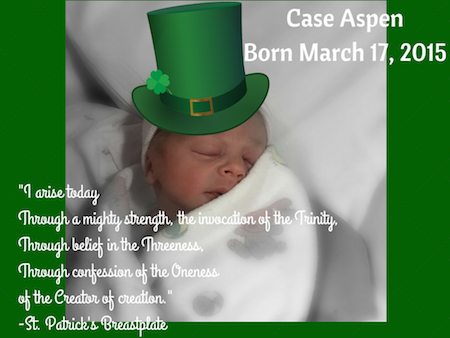 "In Irish the meaning of the name Case is: Observant; alert; vigorous." Sounds about right:

Happy St. Patrick's Day and welcome to the world you precious, perfect, wide-eyed little thing!
Sleepy little leprechaun.
Our little lucky charm is so magically delicious — if I do say so, myself.