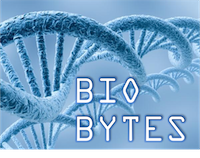 • On February 3 the UK House of Commons voted to make Britain the first country in the world to offer controversial 'three-parent' fertility treatments. This week the House of Lords sealed the deal. On February 24, by a vote of 280 to 48 the House of Lords gave final approval for scientists in the UK to start creating three-parent children and genetically modifying future generations — not to mention opening the door wide open to full scale human cloning.
• Also in the UK this week, British scientists have been able to create human egg and sperm cells from skin cells from two adults of the same sex. Two women and one man, two men, two women — Clearly, as the CBC put it, scientists and advocates alike in Britain see no limits to the pursuit of parenthood.
Anyone else remember the Rosary Crusade Safeguarding Embryonic Human Life that the STL diocese started to fight Amendment 2 in 2006? I hope I'm not the only one that still has one of these…and uses it.