Here he is again.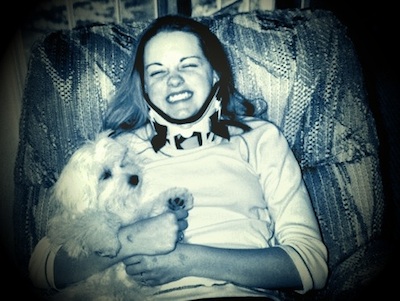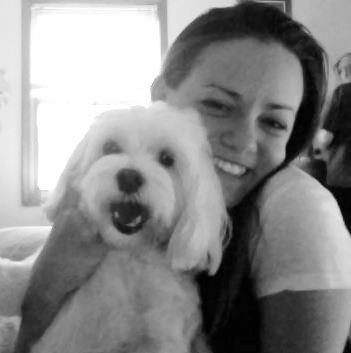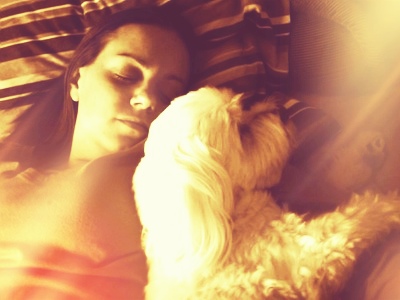 This silly, stinky pup has been the one and only man in my life for the past thirteen years (God, give me a few more, at least!)…with one exception.
February 14, 2001: My Papal Valentine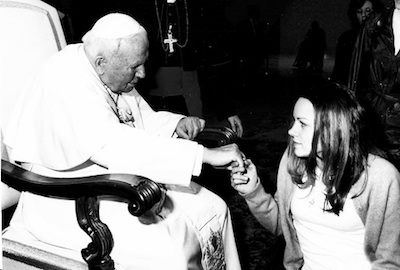 What can I say? It was love at first sight. JP II, I love you!
Previous Valentine's Day posts:
Valentine's Day Advice for Singles
You Are Loved