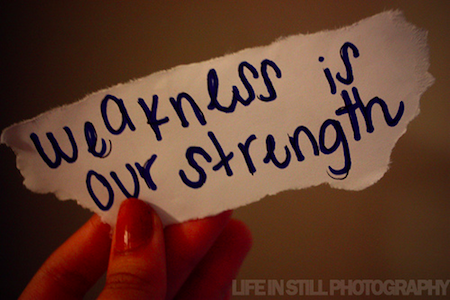 God's real strength is not mere human strength—it is not a matter of physical, mental, or intellectual abilities, useful though they may be. God's strength is made perfect in man's weakness, as St. Paul says.1 We are invited to let ourselves be visited in our littleness, our poverty, our weaknesses, to receive a new strength: the strength of trust and faith.
Father Jacques Philippe's words here from his latest book The Way of Trust and Love – A Retreat Guided by St. Thérèse of Lisieux, remind me of a post I wrote several years ago on The Beauty of Human Weakness.
I'm only half a chapter in to this book and I love it already. How could I not? It's Fr. Jacques writing about St. Thérèse. Two of my favorite spiritual authors in one book!