Oh, my heavens! I can't think of a more delightful note to start the work-week off with than this hilarious spoof. Some of you may have seen this already. It went viral about a month ago, but I only just discovered it this weekend.
"Waddle, waddle, waddle, waddle, waddle, yeah!" Haha! How cute is she? Happy Monday, everyone. 🙂
The video is the brainchild (pun intended) of Tommee and Angela Profitt. According to the Pregnant and I Know It website (where you can get awesome PAIKI merchandise), Tommee is a Touring Christian Recording Artist and Video Maker and Angela's dream was to be a stay-at-home mom. Well, now her dream has come true! The unseen star of PAIKI, McKenlee Joy Profitt, was born on April 6. Hello, cuteness!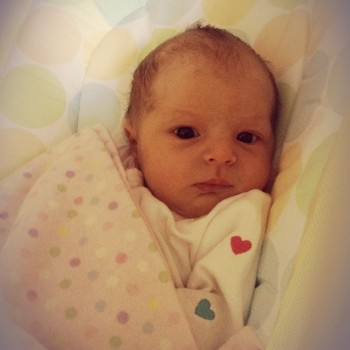 Click here to see more cute pics! All you beautiful ladies in need of a good pregnancy workout beat can download Pregnant and I Know It on iTunes.