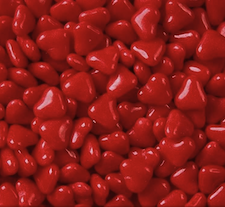 Last week I highlighted Catholic theologian, writer and spiritual director Tim Muldoon's post candidly sharing how he and his wife discovered Red Hot Catholic Love by following what the Church recommended when it came to sex. In a follow up post, Muldoon shares he and his wife's experience with Natural Family Planning (NFP):
Natural family planning was wonderful because it allowed us to talk about sex and then enjoy it. It allowed us to name our desires and then discern which of them were healthiest for our married life, and which were perhaps more rooted in unhealthy attitudes or (for lack of a better term) external turn-ons. It allowed us to know each other without needing any sort of technology. It kept our focus on a deep yet still distant desire, for children. We later learned that NFP also enabled us to almost immediately diagnose infertility. And much later we have come to understand that the periodic abstinence required by NFP was excellent practice for the child-raising years, during which time periodic abstinence becomes rather a necessity, due to small children running into our bedroom to sleep.
Yes, it's possible to follow what the Church recommends when it came to sex. And when you do, it's red hot!
Related: Spice Up Your Sex Life…Invite God!