I was doing a bit of online Christmas shopping yesterday, browsing through the "Catholic to the Max" catalog, and came across this picture of Pope Benedict (in a rather funny hat) lovin a cute little baby (available on a key chain or magnet):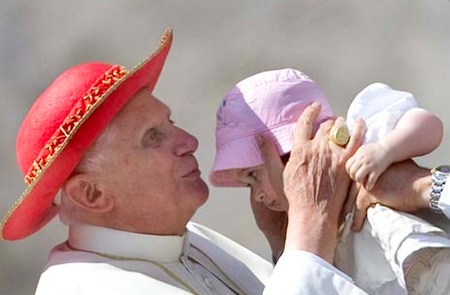 Papa Ben loves all children, born and unborn. Read his comments on this weekend's international prayer vigil for nascent human life.
BTW: Catholic to the Max is where I got my favorite mug: here.
Previous: Cute Baby Blogging: Papal Edition