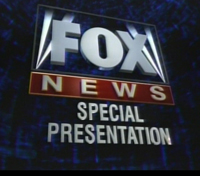 "Facing Reality, Choice," will air Saturday, Oct. 27, at 9 p.m. ET on FOX News Channel. It profiles three women and their "agonizing decisions to have their babies or terminate their pregnancies." I'm not quite sure how this will effect, or add to, the abortion debate as a whole. It will be a purely emotional look at why each woman makes the decision she does. Even those of us who oppose abortion realize that it is never easy for a woman to make the choice to kill her unborn child – excuse me terminate her pregnancy. But, hey, they report, you decide.
The FOX documentary profiles three women to explore the abortion issue by following their agonizing decisions to have their babies or terminate their pregnancies…

FOX News follows Kayla, a 20-year-old student, as well as a 20-something married couple, Brooke and Tom, desperately trying to have a second child. Brooke finally conceives, but four months into her pregnancy they learn that their baby has a fatal genetic defect and that it will survive no more than a few hours after it is born.

FOX News followed a third woman, Jeanne, for more than a year. A single woman battling a drug problem, she already has five children by two different men. None of them live with her.

When she become pregnant again, she allowed FOX cameras to follow her as she decided between abortion, adoption or keeping her baby.
They even follow Kayla into the the "operating room" as she undergoes her abortion, though they don't:
focus on the surgical details of the abortion procedure, but it is emotionally wrenching, however, as the woman cries through the abortion and her mother, beside her for emotional support, learns this is her daughter's second abortion in less than a year.