Earlier today I was on Catholic radio in Lexington, KY, talking to Mike Allen of the Mike Allen Show about how John Paul II helped lay the foundation for building a culture of life. We didn't have time to cover everything, but I think we managed hit on several important points.
Click the play button below to listen to the show. I come on about 19 minutes past the hour.
For more, see JP II and the Culture of Life. Who else excited about this canonization??
Since Mike mentioned the eventful Easter weekend I had while I was on his show, I figure here is as good a place as any to also do a little cute nephew blogging!
An Easter baptism! Alleluia!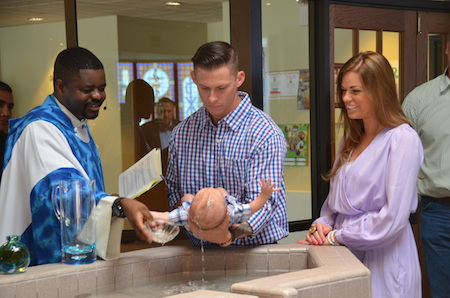 I just left him yesterday and I'm already having Cruz withdrawals!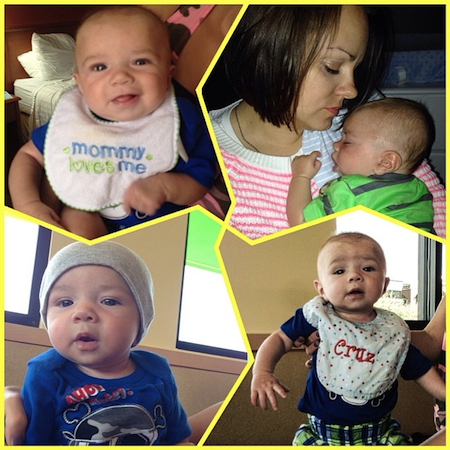 See more cute nephew blogging.
Happy third day of Easter, everyone! May you all encounter our living and true God and experience His infinite mercy and love.