Happy New Year and, more importantly, a blessed solemnity of Mary the Mother of God!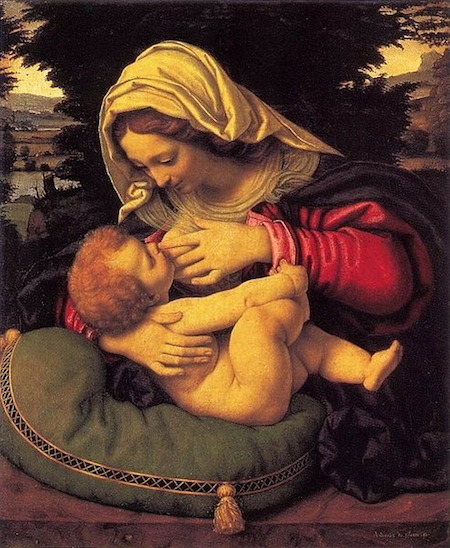 Andrea Solario, Madonna With the Green Cushion
[W]hy does the Roman liturgy celebrate the Octave of Christmas as the Feast of Mary the Mother of God? Because this paradoxical phrase strikes at the very heart of Christmas. The songs we sing and the cards we write extol the babe of Bethlehem as Emmanuel, God-with-us. He is so with us that after Gabriel's visit to the Virgin of Nazareth, the Divine Word can never again be divided from our humanity. What God has joined, let no man separate.
"Blessed is the womb that carried you and the breasts at which you nursed" (Lk. 11:27) Holy Mary, Mother of God, pray for us sinners, now and at the hour of death. Amen.