So, this week the Catholic Church gets a new pope…and Catholic Lane gets a new editor-in-chief — yours truly!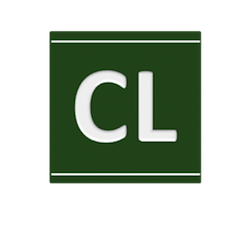 As you may recall, I have been as associate editor at Catholic Lane for the past year and a half or so, managing the Life Issues and Bioethics section. Sadly, my former editor-in-chief — and CL founding editor — Mary Kochan has been forced to step down due to increased disability in her hands and she graciously asked me to take her place. It seemed like an opportunity that I would be a fool to pass up. I pray that I am up to this challenge.
Thankfully, I'm not alone over there. Catholic Lane has an excellent editorial staff. Mary, bless her heart, is staying on as editor-at-large. So not only will we still be blessed with her excellent writing, but I will still be able to go to her for (much needed!) guidance! I'm also supported by two fantastic senior editors — the lovely and talented Patrice Fagnant-MacArthur who has been such a blessing and a help to me since I started working at Catholic Lane and the incredible Stacy Trasancos who also runs the show at Ignitum Today (where I also edit and contribute) and Catholic Stand.
Check out the rest of our dynamic staff here.
Catholic Lane has also just celebrated its second birthday! If you feel so inclined, please click here to make a one-time contribution or to easily set up a small monthly donation to help us continue serving you, our fellow Catholics, and the lost.