JC Sanders has the best analysis of this whole mess I've read yet: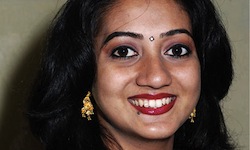 The facts are not all in just yet—in fact, very few facts have really been made available at all. This is perhaps strange, given the passage of nearly two weeks between Mrs. Halappanaavar's death and the time at which the news of said death broke. What we know, nearly three weeks after her death, is that she died of septicemia in the hospital of Galway University—a state institution—about a week after checking into said hospital with complaints of severe pain. She was miscarrying at the time that she checked in—and was leaking amniotic fluid—though the baby was still alive. His heart was still beating.

The Halappanavars allegedly asked for an abortion. Though not being exactly well-versed in the difference between an abortion and the termination of a pregnancy as an unintended side-effect, we might well assume that she only wanted the staff to induce labor knowing that the 17-week-old baby would most likely suffocate to death shortly after the delivery. We are told that she was told by the (strangely anonymous) staff that Ireland is "a Catholic country" and so abortion could not take place. We know that not only was labor not induced, but no treatment whatsoever was given for septicemia, including antibiotics, for two days.
There's much, much more. Read it.