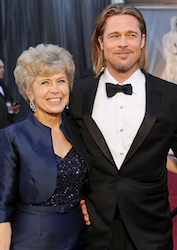 This Tuesday, July, 3, the Springield News-Leader ran the following letter from Jane Pitt:
I have given much thought to Richard Stoecker's letter ("Vote for Mormon against beliefs," June 15). I am also a Christian and differ with the Mormon religion.

But I think any Christian should spend much time in prayer before refusing to vote for a family man with high morals, business experience, who is against abortion, and shares Christian conviction concerning homosexuality just because he is a Mormon.

Any Christian who does not vote or writes in a name is casting a vote for Romney's opponent, Barack Hussein Obama — a man who sat in Jeremiah Wright's church for years, did not hold a public ceremony to mark the National Day of Prayer, and is a liberal who supports the killing of unborn babies and same-sex marriage.

I hope all Christians give their vote prayerful consideration because voting is a sacred privilege and a serious responsibility.

Editor's note: To clear up earlier confusion, the News-Leader has verified the letter writer is the mother of actor Brad Pitt and local businessman Doug Pitt.
Interesting. Not sure what his views on abortion are, but Pitt's most famous son is an outspoken supporter of both Barack Obama and same-sex marriage. Before announcing their engagement this year, he was known to tell people that he and long time partner/mother of his six children Angelina Jolie would not get married until "everyone in this country had the right to get married."
Speaking of Jolie. Her father, John Voight is also a very outspoken Republican. And, I've been told that Brad's brother, Doug, is also very pro-life. At a pro-life deanery meeting last year one of the representatives from a new crisis pregnancy center that was opening up in our hometown said that they were talking to Doug about being the keynote speaker for the center's opening banquet.
I wonder if things get a little tense at Pitt/Jolie family get-togethers whenever politics get brought up. We try to avoid it as much as we possibly can with my mom's very liberal, pro-choice side of the family, ourselves.