Feng Jianmei, was beaten and dragged into a vehicle by a group of family planning officials while her husband was at work. When the officials asked for money for fines from Feng's family and did not receive the funds, they forcibly aborted Feng's second child at seven months. The picture says it all: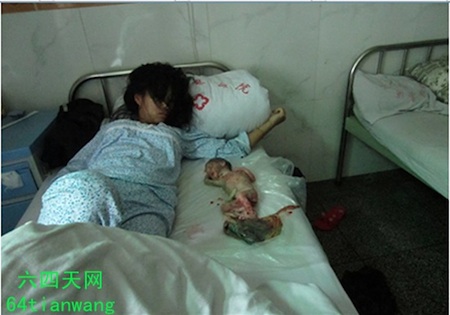 In case you forgot, China is the largest foreign holder of our government's debt. If this isn't cause for national outrage, I don't know what is. Click here to learn more about another woman and unborn child in danger of the same fate and what you can do to (try to) help.
Meanwhile, here in America we have adopted our own, voluntary one-child policy over the years.