Can you believe the election is just two weeks away!? I don't know about you, but I will certainly be glad when it's finally over!
In anticipation of the upcoming election, Catholic Vote plans to come out with a new ad aimed at motivating Catholics to vote that will feature pictures and video of Catholics from around the country on the issues that are important to them and why they vote. Here are my submissions (I came up with two messages and couldn't decide which one I liked better…)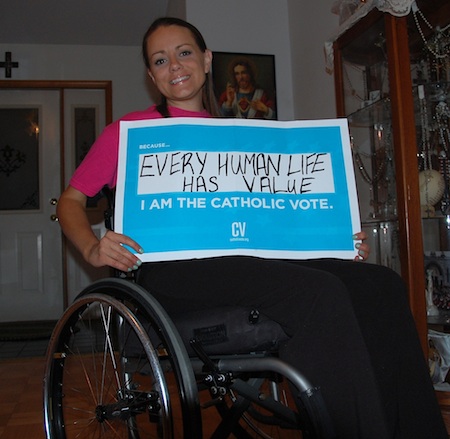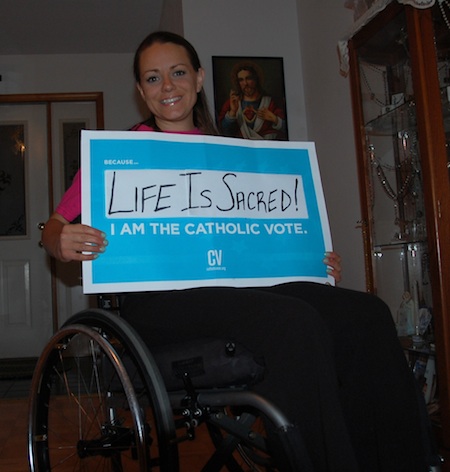 In truth, there are several "issues" I care about, but, the right to life is fundamental, the foundation upon which all our other rights are based. If the right to life doesn't matter, then, really, neither does anything else. See: Weighing the Issues
A note to my readers in Missouri: VOTE NO ON PROP. B!!