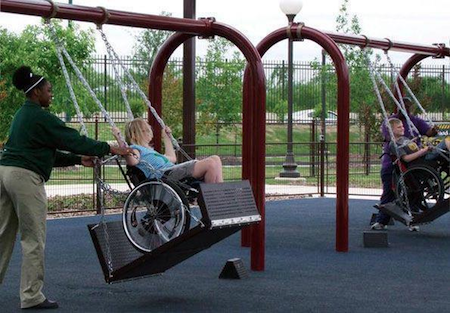 NOVA Employment posted this picture on Facebook with the caption: "Accessible playgrounds are awesome. LIKE this if you think EVERY child deserves to have a little fun."
It's beyond awesome. And, yes, every child has a right to pursue happiness…and have some fun!
People who advocate for killing disabled unborn children say that they want to spare the child a life of misery. But, who says that disabled children are miserable? Certainly not the children, themselves! This is the kind of thing we need to be doing more of for children with disabilities to help make their lives even more enjoyable, not trying to prevent them from ever seeing the light of day.
Related: Helping Disabled Children to Live