This is a fabulous post from April of My Feminine Mind: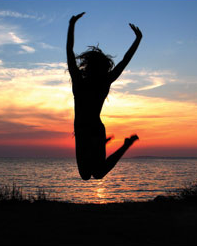 I absolutely love Natural Family Planning. There are a lot of things that I love about it. The thing that stands out the most to me, however–the big, neon-sign, in-your-face-amazing thing about NFP is the ideology behind it. It begins with the premise that women are good. Because our bodies are good, we should not take what is wonderful and healthy and purposely induce a state of abnormality in it. Whereas contraception begins with the mentality that women's bodies are flawed unless we give our bodies over to the medical and pharmaceutical industries to improve upon, NFP liberates women from this kind of negative self-talk.

…As the former queen of negative self-talk, (mixed in with some actual self harm) I firmly assert that NFP healed me from seven years of childhood sexual abuse. And I stand by my statement. I have written elsewhere about how profound and healing it was for me to experience pregnancy, childbirth, and breastfeeding. It was these experiences that taught me about my inherent goodness. But the thing is, after I experienced these epic journeys in self-discovery, if I then ignored all these lessons and began using contraception six weeks after my daughter was born (as my OB/GYN suggested) I would have been like a slave returning to her chains. Though motherhood initially broke through the great wall of my low self-esteem, NFP completely tore the wall down.