As promised, here are a few pictures from my trip to Panama City Beach last week. Hopefully you don't find this too boring. It was just so beautiful I have to share:


We had an excellent view right outside our condo!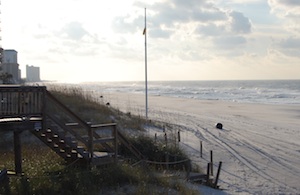 Nothing beats a gulf coast sunset! Except, perhaps, being able to watch it every night right in your back-yard.

One day several dolphins were swam around outside our condo for about an hour:

On our last full day in PCB we rented a boat to drive around the bay. The scenery was super gorgeous, so the boat-ride itself was quite pleasant, but we did anchor and spend some time on a little island (last pic) for a while.