Always a pleasure getting up before the sunrises to chat about bioethics with Mike Allen.
Yesterday morning we discussed the ethical questions surrounding transhumanism and the movement against surrogacy.
(Can't see the players? Click here and here for direct links to each segment.)
If you haven't yet, please sign your name to the Stop Surrogacy Now campaign.
I am currently editing a new episode of BioTalk about transhumanism and the (possible) world's first head transplant. In the meantime, check out our previous episodes dealing with transhumanism: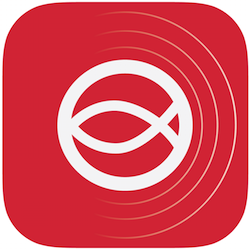 Finally, if you like Catholic radio, please consider downloading the Real Life Radio app (Apple, Android) for programming from some of your favorite online Catholic personalities. Including: Mark Shea (with regular co-host Simcha Fisher), Allison Gingras, Leticia Ochoa Adams, Leah Libresco, Mike Allen of course, and many more! Then also consider helping them improve their apps to be able to offer you more unique and localized content.